North America's largest forestry event comes to the nation's capital!
Live equipment demos, in-woods and in action!
DEMO International® 2020 
Heads to the Nation's Capital!
The Board of Directors of the Canadian Woodlands Forum (CWF) is proud to officially announce that its flagship event, DEMO International®, will be held outside the Ottawa/Gatineau area, Canada, on September 24-26, 2020.
SBC Cedar (SBC) with sawmills in Quebec and New Brunswick will host the event on one of their properties in Venosta, Quebec, located within a forty-five minute drive north along the Gatineau River.
This world class event, occurring only every four years, will mark the 14th edition of DEMO International®. During the course of its 50 year history, DEMO International® has evolved into one of North America's largest and unique outdoor equipment shows. The "all live and in action, in-woods" equipment show will attract over 150 exhibitors featuring the latest technologies in equipment, products and services covering all aspects of woodlands operations. Past shows have attracted anywhere from 5,000 to 16,000 individuals interested in forestry from around the world.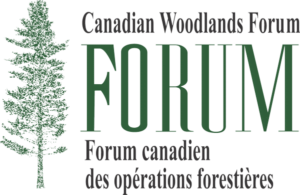 The Canadian Woodlands Forum (CWF) is a not-for-profit membership based organization recognized for its commitment to improving the efficiency and profitability of knowledge-based woodlands operations. The programs and services offered by the CWF help foster improved communication and business relationships, and provide the opportunity for members to network and share best practices, technologies and innovation.
Visit our website at www.cwfcof.org
__________________________________________________________
OUR HOST COMPANY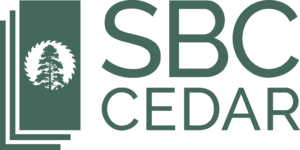 SBC Cedar (SBC) is a family-owned company that specializes in the manufacturing of eastern white cedar products including natural & finished cedar shingles, the largest producer of factory cedar shims in Canada, and full utilization of its residues to produce horticultural mulch. With the family's fourth generation at the helm, SBC continues to devote its talents and expertise to making a wide range of products of exceptional quality all the while respecting its employees and business partners. Thanks to its seasoned team, paired with North America's most sophisticated machinery, SBC sets itself apart by constantly focusing on innovation.
Sustainable development is one of SBC's core principles, where their cedar log procurement is mostly from certified forests. Their Venosta property situated 75 km north of Gatineau, Quebec, straddles the municipalities of Low and Kazabazua. With an area of 360 ha, it is found in the region of maple and basswood, including a diverse mix of other hardwood and softwood species, providing an ideal location and forested venue for an event the scope of Demo International 2020.
2016 DEMO International® . . . a resounding success!
Maple Ridge, BC – The anticipation was a long time coming, but visitors to DEMO International® 2016 were not disappointed as this massive event made its way back to the west coast. A total of 7,366 visitors made their way around the 3.2 km long loop to take in demonstrations and to see the latest products, services and equipment available to the industry.
DEMO International® 2016 was presented by the Canadian Woodlands Forum and hosted by the Faculty of Forestry, UBC at the Malcolm Knapp Research Forest in Maple Ridge, BC.
The 13th edition of DEMO International® was a great success, providing over 100 exhibitors the opportunity to showcase their equipment, products and services in a unique forest setting. Overall, exhibitors were very pleased with the numbers and the quality of the visitors. There was lots of positive feedback about the interest exhibitors received from many companies across Canada, USA, and Europe and South America. 
2016 DEMO INTERNATIONAL®  CONFERENCE
In addition to the show, the technical conference explored how the adoption of new technologies and innovation is critical and will serve as a catalyst for ensuring a successful and competitive forest sector.
The event was co-hosted by the Faculty of Forestry, UBC and the Canadian Woodlands Forum in association with FPInnovations, the Council on Forest Engineering 2016 AGM, and the 108th Annual General Meeting of the Canadian Institute of Forestry. The conference provided the 388 delegates with thought provoking sessions including two plenary and five concurrent sessions providing over 60 presentations from speakers from across North America and overseas.
2016 DEMO International® Video Gallery
Westerra Equipment - DEMO 2016
South Star Equipment DEMO 2016
2016 DEMO International® Photos
For more information on DEMO International® 2020, contact:
Peter Robichaud, Executive Director,
Canadian Woodlands Forum
Phone: (902) 897-6961 • Cell: (902) 899-6420
Email: probichaud@cwfcof.org